Whisky food pairing is the art of matching food to alcohol. Much like wines, some foods and drinks complement each other such that the combination is better than each of elements alone.
Whisky Food Pairing – With Cheese
Whisky and cheese is one of the classic combinations. With careful choosing of flavors, combining the two can be extremely enjoyable. It's important to not skimp on the cheeses or whiskies, as combining supermarket cheese with bottom shelf whiskey is a recipe for disaster.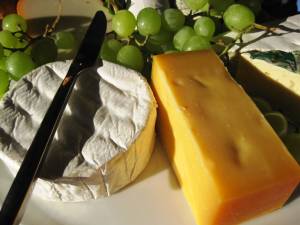 Here are some examples of how whisky and food can be paired.
Peaty Scottish Islands Malts with Fetta

Spicy Rye whiskey with salty parmesan

A sweet, fruity Scotch with a light goat's cheese

A light, fruity whisky with cheddar

A nutty, slightly bitter malt with a nutty cheese
Whisky Food Pairing – Other Foods
Some examples of great combinations are peaty Islay or Campbeltown whiskies with seafood. The smokey, slightly salty tastes complement seafood beautifully. The same whiskies work well when paired with cold, salty meats such as ham.
Spicy food, such as many Asian and Indian dishes, pairs well with a peaty whisky. The peat can serve as a nice counterpoint to the spice.
Red meat works well with a whisky that is strong on sherry, as the flavors complement each other to create an especially rich taste.
Whisky Food Pairing For Desserts
It is also possible to match whisky with dessert. Spicy or cinnamon based desserts work especially well with Scotch whisky that has a mild peat. Fruit based desserts pair with a light, fruity whisky and dark chocolate pairs extremely well with almost any whisky.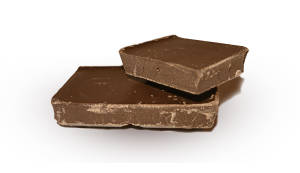 Conclusion
Whisky food pairing is a matter of experimentation. Some flavors will come together in the mouth in a moment of brilliance, others will ruin each other to the point where it would have been better to just drink or eat each element alone. Experimenting with whisky food pairing is yet another way to make both eating and drinking more enjoyable.