Looking at a whisky menu for a non whisky drinker must be what I feel like when I'm asked to select a wine from a wine menu. I just have no idea where to even begin, and end up choosing the one with the name that I like the most. Thankfully, whisky menus are often a lot smaller than wine menus, and the requirement to memorize names is less.
Perhaps instead of purchasing a whisky at a bar you are reading this article to try and find a good whisky to buy from the shop to have around home. In this case, the world is more open to you. Perhaps, though, you have no idea whatsoever about whisky and just want to know one that isn't terrible.
There are tons of excellent whisky distilleries producing wonderful whiskies. In fact, it is difficult, but not impossible, to find a bad one. Many small, lesser known distilleries offer top notch whisky, but they often go for a higher price as they cannot be produced on match.
This article, then, will describe good Scotch brands that can be found in almost any alcohol store or restaurant. Some brands will be left off – some because I genuinely think they aren't very good, and others because they're simply not accessible for most people.
10 Good Brands of Scotch Whisky
1. Ardbeg
First off the rank is the Ardbeg brand. Ardbeg produce peated Scotch, but not so peated that it is likely to offend (Laphroaig is a little more difficult to handle for beginners in my experience). Look out for the 10 year old which I consistently recommend as "baby's first peated whisky". A consistently good brand that is worth a try.
2. Glenfiddich
Many people will recognize Glenfiddich as one of the most popular whiskies in the world. Many a bottle of Glenfiddich 12 year old has been given as a birthday or Christmas present. As a whisky the 12 year old is light, fruity and drinkable. However, going up the age range, things start to get a bit more interesting. Glenfiddich is a brand that deserves at least some of the hype that its marketing department has managed to generate, and it's very difficult to offend anyone with it due to its light flavors.
3. Lagavulin
Lagavulin, like Ardbeg, make heavily peated whiskies. It's actually hard to go wrong with any of the big three Islay distilleries, but Lagavulin manage to make some wonderful whiskies at all price points. These days the price seems to be increasing, especially for their brilliant 16 year old, so they may reach the point of 'not being worth it' soon.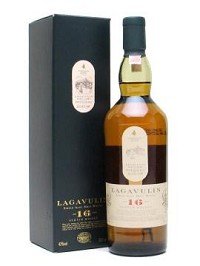 4. Old Pulteney
A highland distillery that is extremely well thought of. It is accessible for both beginners and connoisseurs. The 12 year old is commonly seen at nice restaurants and bars worth their salt.
5. Glendronach
This brand is becoming more popular. They make sweet, fruity sherried whiskies that are just lovely. The only thing to be careful of is going big on the 18 year old, which while still decent, is not enough of an improvement over the 15 year old to justify the price.
6. Highland Park
Highland Park make many great whiskies, and they aren't afraid for charging you for them. Some people consider Highland Park to be a little overrated for their price point, but it's difficult to deny that their entire range is rather good indeed.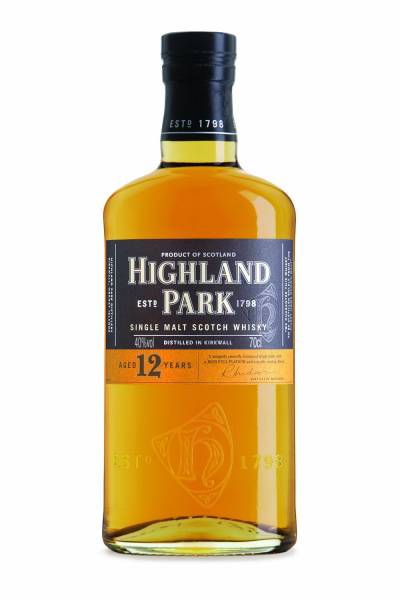 7. Aberlour
A Speyside distillery that makes both light and fruity whiskies typical of its region as well as sherry monsters. Be careful with Aberlour whiskies as they are very varied – all of them are good, but if for example you like their 10 year old, you may find the A'bunadh's sherry flavors a bit much.
8. Johnnie Walker
Johnnie Walker Black Label has probably the best price to taste ratio in the world. The Blue is enormously overpriced – stick to the Black, in my opinion. It's almost impossible to not find it in a bar, as well.
9. Bowmore
A brand with a wide range, it is an Islay brand that isn't huge and peaty like Laphroaig, Ardbeg and Lagavulin. Rather, they tend to produce well-balanced whiskies that are generally very enjoyable.
10. Glenfarclas
Another Speyside distillery with great consistency. It is not as popular as some other Speyside distilleries like Glenfiddich and Glenlivet but is probably a little more interesting overall.
The Ommissions
The ones that didn't make this include: Grant's, Deward's & Ballantine's (all blended whiskies that are not very good) along with the single malts of Dalmore (generally not very good) and Macallan (overpriced and inconsistent). There are many others not on the list that I like that may not be very accessible in many bars and alcohol stores.