Lots of people like the concept of drinking whisky and want to know more about it. Like a lot of hobbyist worlds (audio, cars etc.), unless you know someone who is in to it it's hard to get the information that you need in order to get going on your adventure.
This guide is written for people who want to know more about Scotch whisky and are not sure which ones are even good. Most of us have had a Johnnie Walker Red mixed with Coke in our lifetime, and some of us have even tried it straight. It's not a pleasant experience and I sympathize with you if you had to go through it. Single malts are far more delicious and interesting than your generic bar mixer whiskies, but they can be challenging too, and some of the flavors will be too much for some people.
I recommend starting with these whiskies if any of the following applies to you…
You enjoy blended whiskies such as Chivas Regal & Johnnie Walker Black.

You enjoy popular single malts such as Glenfiddich 12 or Glenlivet 12 and are looking for something more.

You enjoy whiskies from Ireland, Canada, Japan, America or any other parts of the world, but haven't yet got in to Scotch whisky.

You are able to drink whisky without mixer and find it to be at least a remotely pleasurable experience.

You work in the alcohol or hospitatlity industry and may or may not like whisky, but want to know more about it.
Appreciating The Whiskies (optional reading, scroll down to next heading if you just want to see the list)
To appreciate the whiskies in this list, it's a good idea to use an appropriate glass. A 'snifter' is ideal but it's unlikely that you'll have one. Use any glass that tapers towards a small hole at the top with a wide bottom, such as some wine glasses. This will let you appreciate the smells (the 'nose') much more. No big deal if you don't have anything appropriate, as we can make do.
Next up comes the process itself.
Pour the whisky. Add a little bit of still, cool water if you want. Don't use ice as the cooling hides some of the flavors.

Nose the whisky. Bring the glass right up to your nose and have a good old sniff. You can do this as many times as you want.

Taste the whisky. Roll it right around to all corners of your mouth. Leave it in your mouth as long as you want, but try and taste it long enough to appreciate all the flavors. Many whiskies' flavors change and evolve as they're tasted.

Swallow, and take in a good breath of air. This is called the 'finish' and is an important part of the process. Sometimes the taste that is left in your mouth and the feeling in your stomach is the most satisfying part of drinking a whisky!
On To The List – 4 Recommended Single Malt Whiskies For Beginners
The Glenfiddich 15 is perfect for people who have sampled the Glenfiddich and Glenlivet 12 year olds and want a bit more. It will also suit Chivas Regal drinkers. It's quite similar to the 12 year old version but not as demanding as some other single malts. A sweet, fruity malt with superb balance that will suit almost all people who enjoy the taste of whisky. Start here if you have no idea where to go next.

The Glendronach 12 is my choice as an introduction to sherried whiskies. I chose this whisky because it is a full-blown sherried whisky, aged in a sherry cask right the way through the maturation process, as opposed to spending time in a mix of barrels. The result is a huge, fruity, almost red wine flavor. If you enjoy dessert wines, sweeter red wines or liqueurs, I'd start here.

The Ardbeg 10 is my recommendation for an entry level peated whisky. The other options are the Lagavulin and Laphroaig lines, but the Ardbeg is most likely to suit someone new to peat. Beginners will describe this in one word: smoke. It's difficult to describe peated whiskies, but they're frequently smokey & salty – 'campfire on the beach' is a nice way of putting it. If you love this one, check out the rest of the Ardbeg, Lavulin and Laphroaig lines.

This is a truly interesting whisky and worthwhile spending a bit of time savoring. If you're a beginner, you might not have the right nosing glass yet, but spend a bit of time smelling and savoring this whisky. It's a great starter for appreciating the subtle flavors that go in to single malts. It is both sherry finished and peated, leaving it somewhere in between the Ardbeg 10 and Glendronach 12. If someone was on their death bed and wanted to experience one single malt but didn't have much cash left over, I'd give them this one. It does everything right for a good price, but might be 'too much' for some people.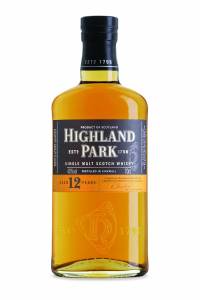 Conclusion
There you have it! Feel free to argue with me in the comments, or ask for further recommendations. No doubt people will disagree or feel that I've left a key one off, but drinking whisky is ultimately about taste and taste is subjective. I think that these 4 whiskies will give enough character and flavor to keep a beginner interested and moving on with their whisky appreciation, and adding people to the community is a fantastic result.